The visit, of the 22 Austrian Travel Agents, to Skyros, 27/09/2020 – 01/10/2020. (fam trip)
A successful 4-day trip took place at Skyros Isl., Greece, with the purpose of promoting it as a destination, on the initiative of Intertravel.at, and with the cooperation of Skyrostravel.com. This event happens every year since 2018 and is going to be repeated in the future.
The 2021 Austrian Charter's brochure is already available at the market and the reservations have started since 05/10/20.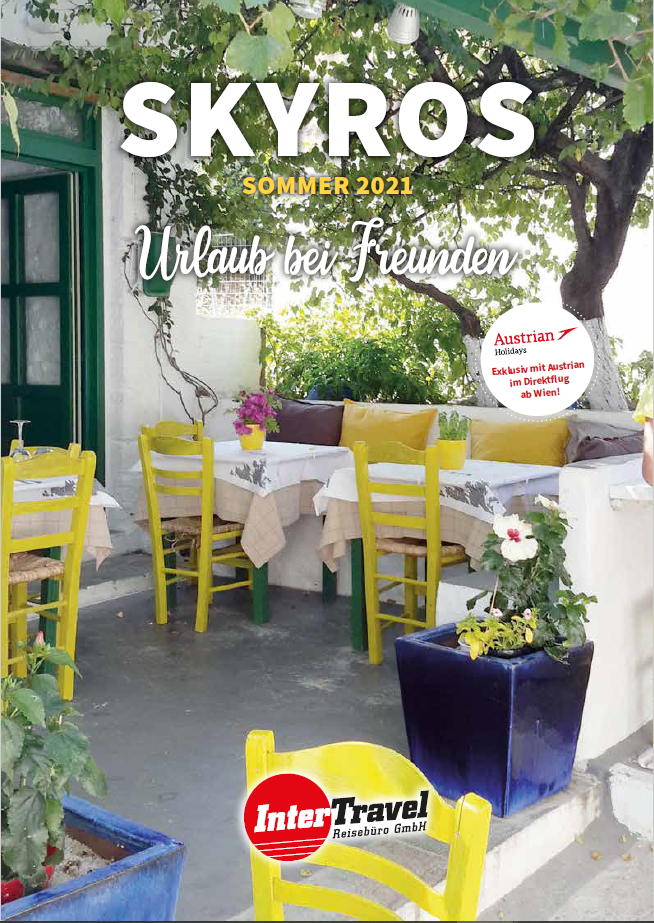 I would like to express my special gratitude, to our sponsors, who offered kindly a FREE lunch or dinner, with amazing Greek cuisine, to our guests.
Those restaurants were:
In Linaria: Psariotis' seafood
Marigo Restaurant
In Kalikri: Mouries Restaurant
In Magazia: Stefanos Restaurant
Also, the FREE cruise (including lunch) from the boat "Hydrovatis", proved to be very useful.
The formal dinner, 30/09, was opened by the speaches as follow:
A) The chairman of Intertravel.at, Roman Hollmann, who thanked the attendees and everyone who facilitated our guests' satisfaction during the difficult year, 2020, and who mentioned that, he is optimistic about the Austrian Charter, 2021.
B) Tony Marek greeted the whole team and expressed his expectations for 2021.
C) The partner of the Tourism Agency SKYROS TRAVEL – Lefteris Trakos – who addressed the following speeches.
a) Speech for the Agents
Dear travel agents, we thank you for coming to get to know us up close, on our beautiful island of Skyros, the place of Achilles, Lycomedes and many other heroes. Our island offers natural beauties, folklore, history, sandy beaches with crystal clear water and more!
Please, be certain, that the customers you send here, will have pleasant vacation time, they will leave satisfied and will suggest Skyros to their friends and relatives. It has been proven, the last 3 years that we have been cooperating with Intertravel.at, that the repeating visitors are 20 – 25%. Even a small number of visitors come twice, during the same season.
During the last 4 days, that you are here with us, you have seen the same sights and tasted the same Greek food as our Austrian guests. Pleasant, new or renovated, hotels, restaurants with good cuisine, nice sandy beaches, the unique Skyros Chora (capital of Skyros), the St. George Monastery, the Castle, museums, pottery, woodcarving and many others.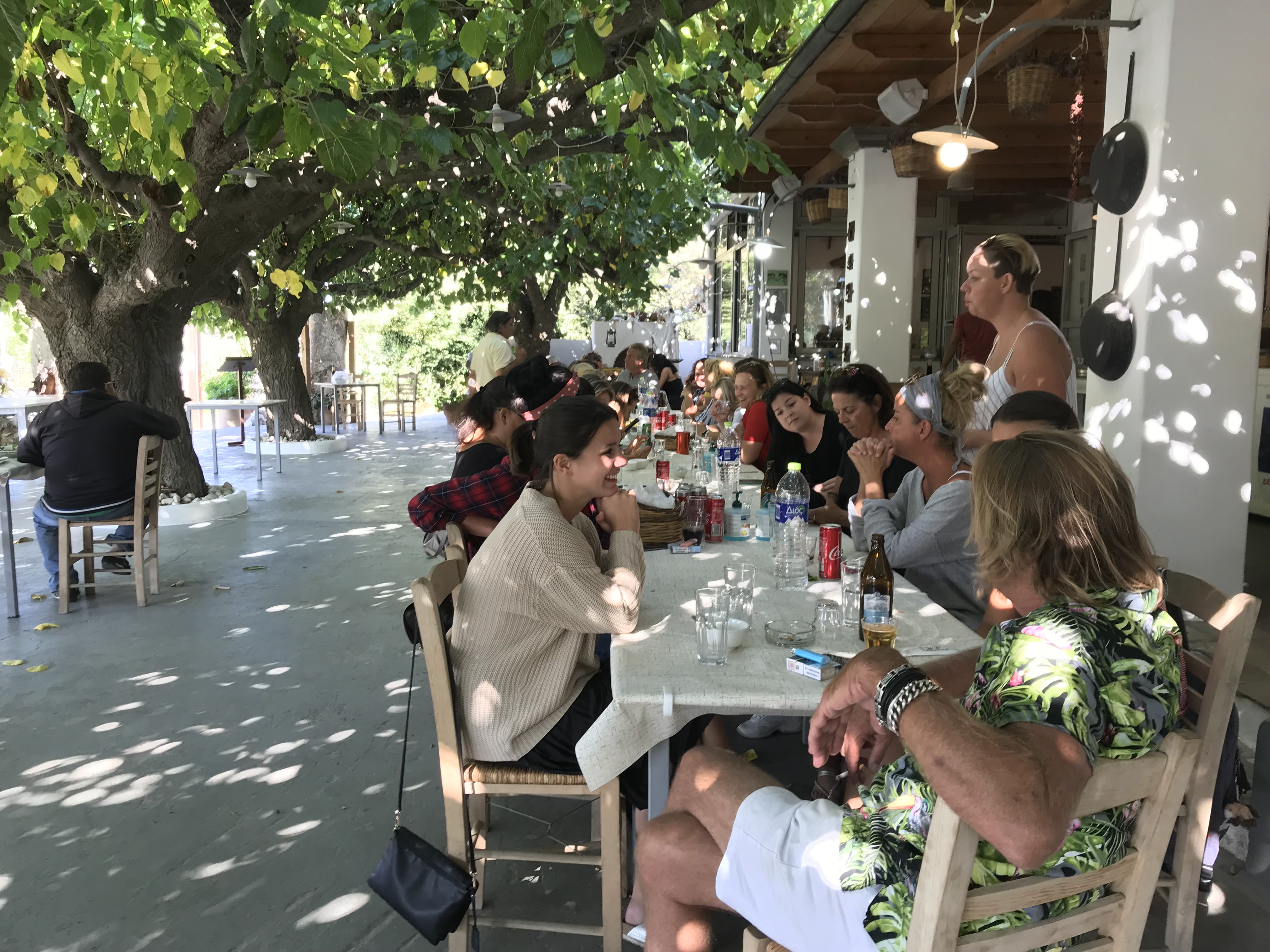 We are certain that you, our beloved ambassadors, will do your best (with the professionalism you possess) to attract many visitors to Skyros.
We, the locals, are here, to prove ourselves, worthy of your efforts, so that they leave Skyros with unforgettable experiences.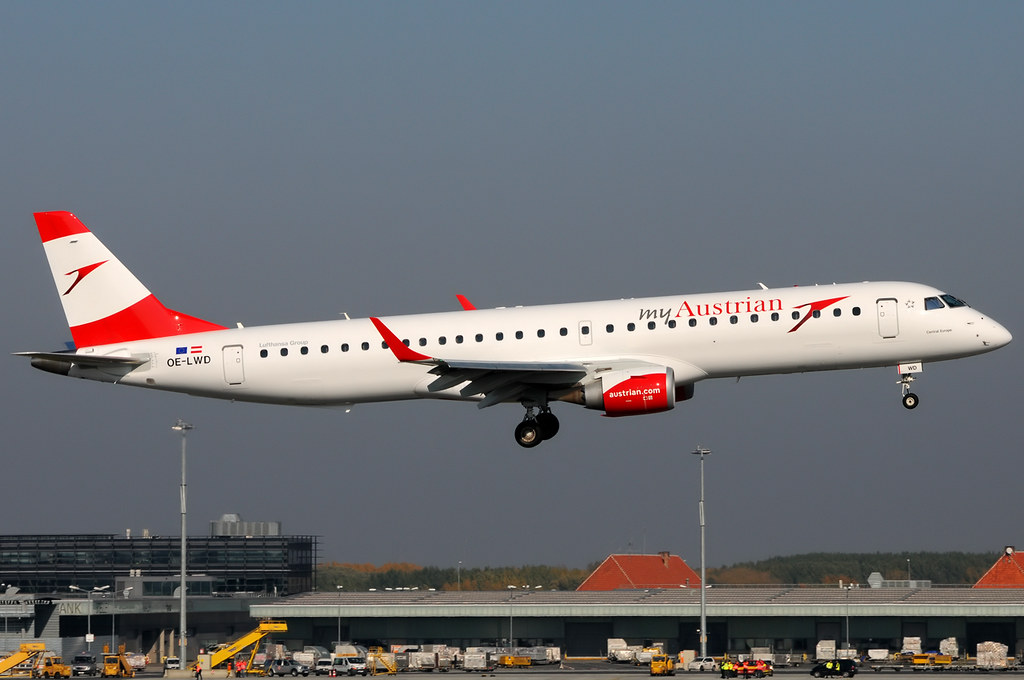 b) Speech for Mr. Roman Hollman, Chairman of Intertravel.at
Dear Roman, Partners and Employees.
The local community, and every one of us, who work in tourism, (on this non-commercial island of Northern-Sporades, the beautiful Skyros) we would like to emphasize our gratitude, for the courageous decision you took this year, to go on with the destination "Skyros" for 2020.
You have achieved that, by sending us a great number of visitors.
We thank you.
As we can see, you, and all your partners, are fully prepared and ready to start 2021.
You are now experienced on our island, you know all members of Skyros' team, the tourism agency "Skyros Travel", the hoteliers, the owners of tourist excursion boats, various businessmen and of course, Tony and Maro. We all have the same target. To provide the best services to our beloved Austrian guests.
Dear Roman, a small gift of appreciation, from the hoteliers of Skyros (Carved wooden chair and table, plus Skyrian pottery) to decorate a corner of your office in Vienna, is here for you.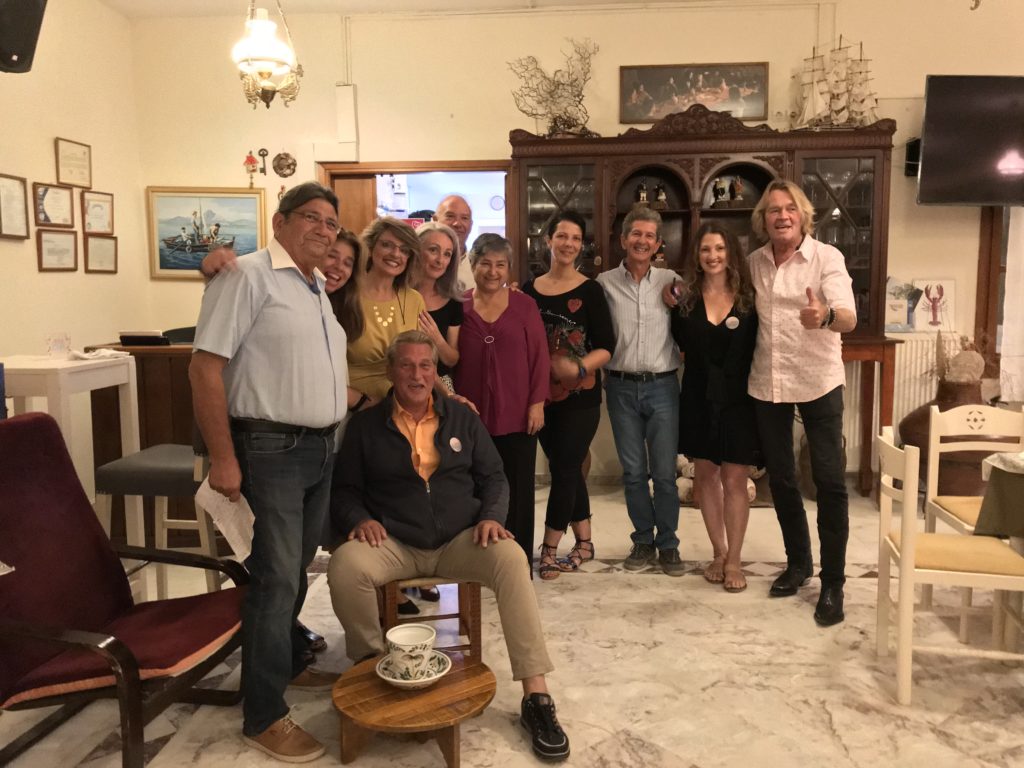 A wish from all of us, for a successful coming year.
Good night, and have a nice trip, tomorrow to Austria.
This post is also available in:
Ελληνικα