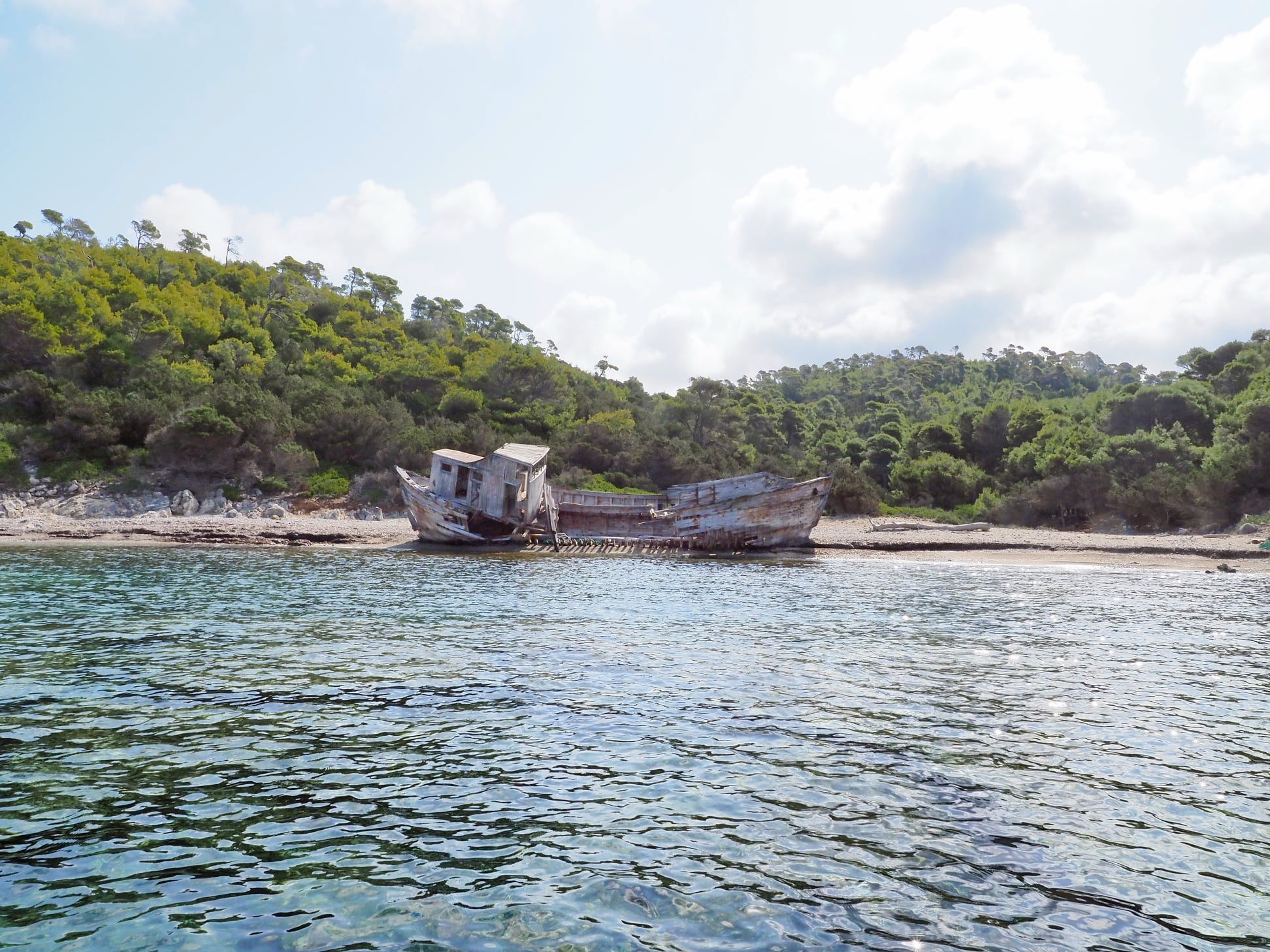 What is the story of the AGALIPA Shipwreck?
How did it end up on a specific Beach in Skyros?
Who owns it and why?
My dear Skyrians, friends and visitors to Skyros Island,
Recently, I have spent most of my time indoors (due to Covid-19 regulations) at Studios "Pegasus", where I work and live and I had the opportunity to resurrect some old, forgotten documents and photos from my Archive.
The answers to all the questions are in the two attached documents (in Greek), issued by the Customs office of Skyros Isl., 14/06/2001 and 01/10/2001, which prove that after a government auction, the boat was registered to Lefteris Trakos – ME!
I decided to buy the ship, TEKEL 10 – Turkish Flag. The main reason for this was so the ship could stay in the same location ( if the authorities would allow me). The strong west wind and the big waves would eventually transform it into a shipwreck. This is what happened from 2001 as the boat lay on the beach of Agalipa.
The strong storms and bad weather of that winter (2001), have caused the beginning of the natural deterioration of the shipwreck. It now stands proudly in its surroundings and is really an amazing attraction.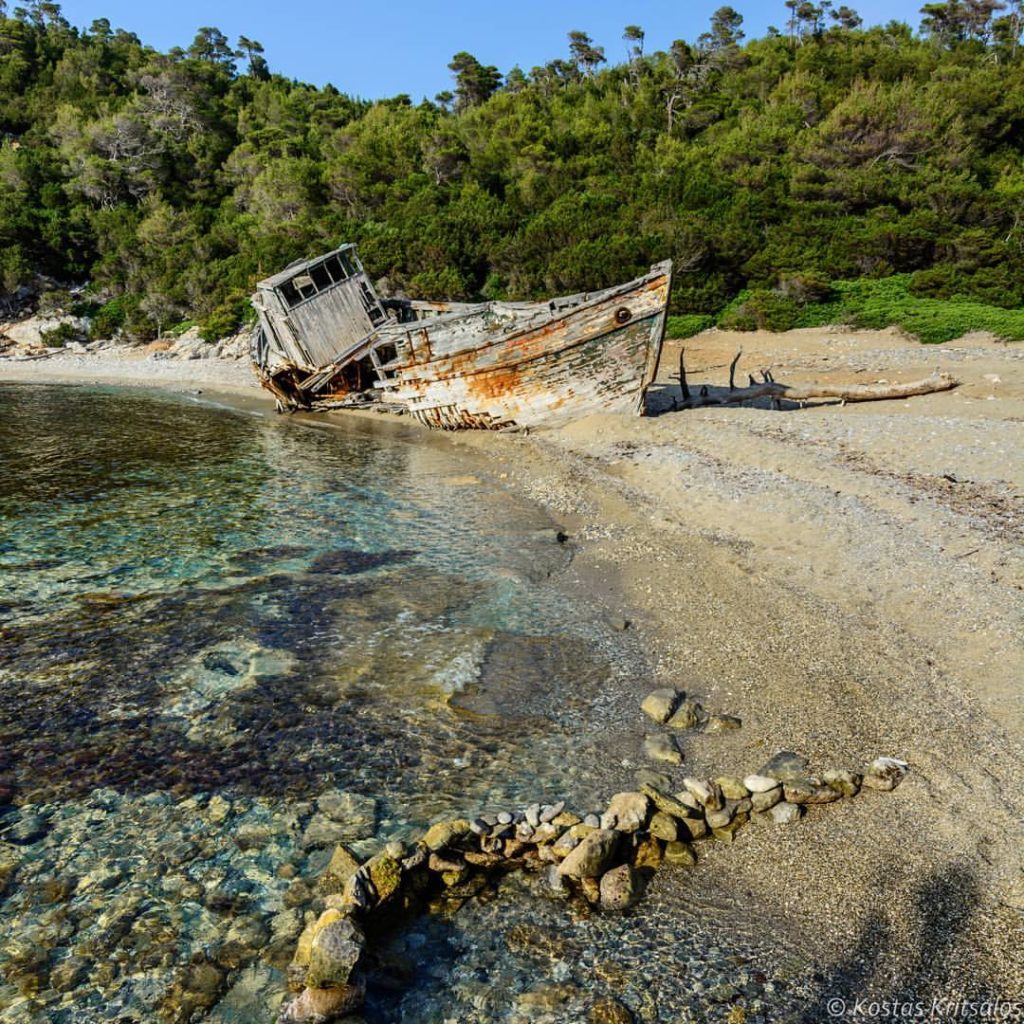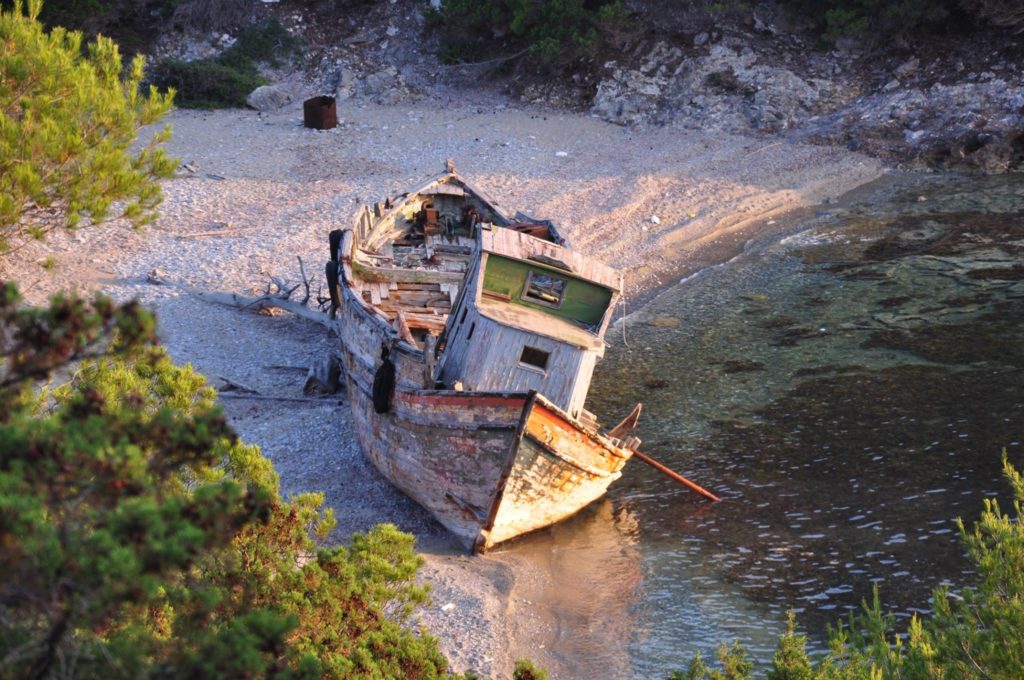 This specific ship was transferring 60 Iraqi illegal immigrants, with 2 Turkish traffickers, from Smyrna (Turkey) to Northern Euboea (Greece).
The local authorities in Skyros took care of them, and they were transferred, by our local ferry,which was the "LYCOMEDES", to Kymi and then Chalkida, for any further procedures.
When the time of the auction came, I had to persuade (and I succeeded) an interested buyer outside of Skyros, not to participate in the auction, on 29/08/01.
The boat (shipwreck from the following year) should stay there, where it had been brought by the weather, in order to promote the island and to remain an attraction.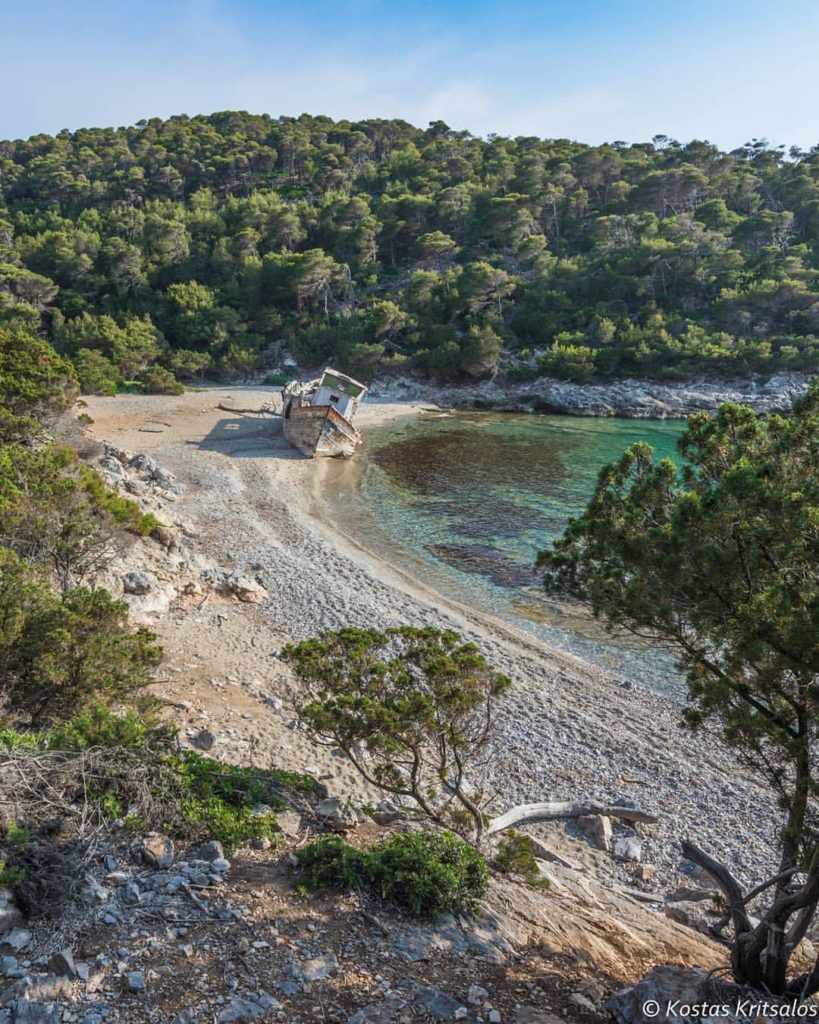 Since then, this shipwreck on Skyros was promoted a lot. The purchase has achieved its purpose (to stay there for Skyros's promotion).
Fashion photoshoots, appearance on the map: "Newest Greek Shipwrecks", visits to Agalipa despite of the difficult route, excursions organized by travel agents or individuals, visitors arriving by boat, various noteworthy references such as AUTO TRITI – TOURING.GR: Notice Skyros, A…secret beach and a shipwreck right next to the forest. Another good mentions were: www.e-radio.gr/post/77593/9-paralies-me-nayagia-sthn-ellada-poy-metatraphkan-se-aksiotheata-list, www.tripadvisor.com.gr, www.linariaport.gr and countless other Greek and foreign websites, lovely sunset pictures with the shipwreck of AGALIPA SKYROS as background .
May the weather conditions allow the shipwreck to stay for a few more years.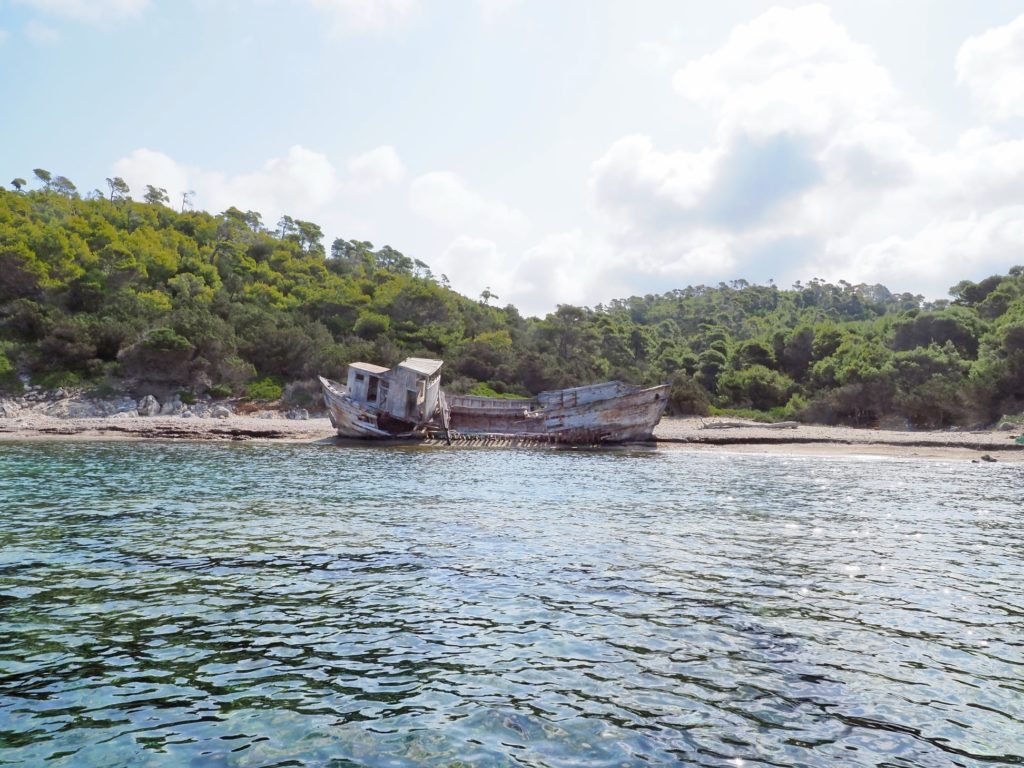 I am wishing you a good tourist season for 2021, let's stay all optimistic.
Lefteris Trakos
You may find more information about the Island at: www.skyros.org